Assistant Professor, George Mason University Mathematics Department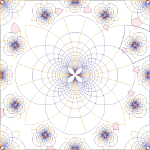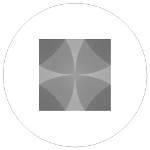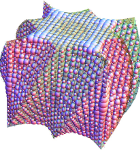 General Information
I work on research at the intersection of metric geometry with other fields of mathematics including analysis, dynamical systems, group theory and number theory. My primary focus is on the geometry of the Heisenberg group and more generally sub-Riemannian spaces. I am also interested in computation and visualization related to these spaces, including applications to computer science, biology, and robotics.
On the teaching side, I am committed to providing students with early access to research-level mathematics in a supportive and inclusive environment. This includes running and facilitating semester-long undergraduate research projects in the Mason Experimental Geometry Lab, the use of inquiry-based learning in the classroom, and a focus on community engagement beyond the university. See my teaching page for upcoming or past classes.
If you are interested in working with me, the best way to get involved is to take part in one of my MEGL projects. Positions are available for both undergraduate and graduate students during most semesters. You can also send me an email or stop by my office.
I received my PhD in 2014 under Jeremy Tyson at the University of Illinois and a BS/MA in 2008 at the University of Maryland under the direction of Bill Goldman.
Contact Information
Department of Mathematical Sciences
4400 University Drive, MS: 3F2
Exploratory Hall, room 4400
Fairfax, Virginia 22030

Email: anton@lukyanenko.net
Office: 4113 Exploratory Hall